Nature And Application Of Eco-friendly Wooden Cutlery
Shengchang Wood Industry Co., Ltd. is a manufacturer specializing in the R&D and production of Wooden Cutlery. It has more than ten years of development experience in the wooden cutlery set industry. Disposable Wooden Cutlery is exported to Canada, the United States, Brazil, Argentina, the United States and Russia. Shengchang is the world's leading supplier of Disposable Wooden Spoons to many countries and regions around the world.
Made of 100% natural birch wood, Reusable Wooden Cutlery is our best selling product. Safe and healthy, it has no coating, no bleach, no dye, which is suitable for both hot and cold food. It is also suitable for use in many places such as homes or restaurants. We offer very favorable prices for Disposable Wooden Forks and can provide customized service according to your needs!
Disposable Wooden Cutlery Set is a kind of cutlery made of wood as raw material and processed by craftsmanship. After special pressing treatment, it will not be deformed even if it is in contact with hot water for a long time, and its service life has been greatly extended.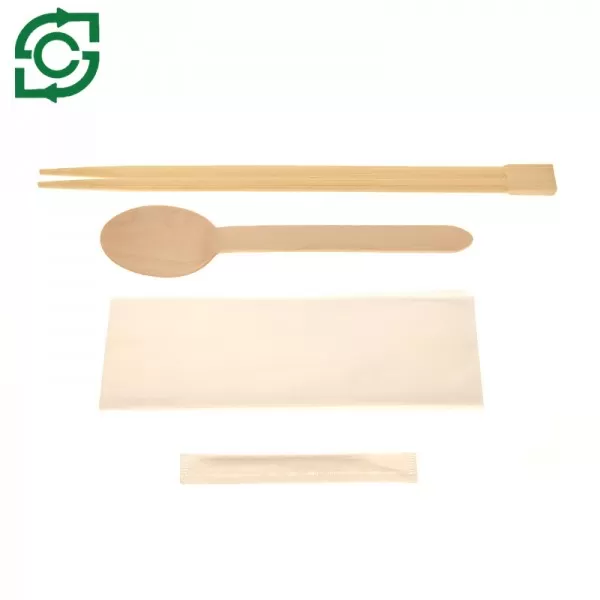 Production Process Of Biodegradable Wooden Cutlery
Log cutting → master batch → waxing → profile treatment → finished product.
Process steps of Wooden Cutlery
Production Process Of Wooden Cutlery Set

1
The logs used to prepare wooden spoons, forks and other wooden cutlery are cut into product master batches by carving.
2
Heat the waxing roller to a temperature of 70-80°C.
3
The product master batch is placed in the drum.
4
The melted wax liquid is poured onto the product master batch in the drum.
5
Continue to rotate the drum and wax for 3-5h.
6
After the waxing treatment, the product master batch is processed by molding, the temperature is 150-200° C., and the molding time is 10-20s.
7
Packing after quality inspection.

What Are the Advantages of Disposable Wooden Forks?
1.In the above process, due to the rough surface of the carved wood and the large gaps, the melted wax liquid can enter the interior of the wood. At the same time, the wax liquid is sealed on the wood surface, thereby forming the internal wax liquid and the external coating wax liquid structure. Wax and water are immiscible in the process of use, so water will not be immersed in the Disposable Wooden Cutlery. It will not deform or leak even after long-term use.
2. The wax used for waxing Disposable Wooden Spoons is beeswax or palm wax. These two kinds of wax are harmless to human body. Even if the wax indicated by Reusable Wooden Cutlery is melted due to contact with hot water, it will not harm human health.
3. Compared with plastic cutlery, Biodegradable Wooden Cutlery is more environmentally friendly and has the advantages of being degradable and recyclable, which is very beneficial for protecting the environment.
4. With high appearance quality and superior performance, it can be applied to a variety of different occasions and has a wide range of uses.
5. Disposable Wooden Cutlery Set is cost-effective。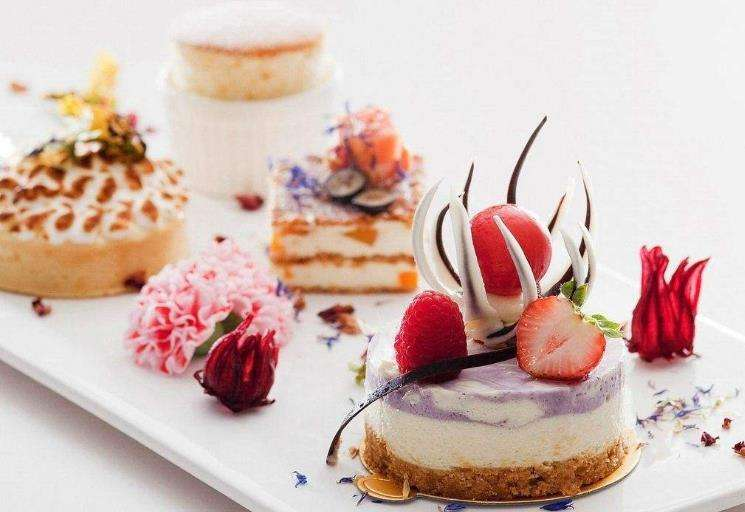 Most Asked Questions and Answers about Wooden Cutlery:
1.Is Wooden Cutlery Better?
Wooden Cutlery Set is better than plastic cutlery. It is more fashionable in appearance and sharper when cutting, which can effectively prevent burns and cuts. The most important thing is that Disposable Wooden Cutlery can be degraded by nature, which is more efficient in protecting the environment than plastic cutlery. In addition, the use of Disposable Wooden Spoons can effectively maintain the original taste of food, allowing you to taste the most delicious food.
2.Is Wooden Cutlery Eco-friendly?
Reusable Wooden Cutlery is the most environmentally friendly cutlery. This cutlery is made of high-quality wood. No additives are added during the production process. It is not only safe but also environmentally friendly. It will be naturally decomposed within 3 months after not being used, and it is a real green organic cutlery.
3.How Do You Dispose of Wood Cutlery?
Whether it's Wooden Cutlery or other types of cutlery , you can't throw them on the side of the road after they are eliminated, which will greatly damage the image of the city. You can put the Biodegradable Wooden Cutlery in the trash, then the recycling staff will take care of it properly. To effectively reduce the usage of the Disposable Wooden Cutlery Set, you can contact the merchant not to deliver the Wooden Cutlery when ordering takeout.
4.How Do You Sterilize Wooden Spoons?
Although Disposable Wooden Spoons are very environmentally friendly and safe, their biggest disadvantage is that they are not easy to clean, and their voids are very easy to hide dirt. If it is not cleaned for a long time, it is easy to cause bacteria to grow. So you need to disinfect the Reusable Wooden Cutlery regularly. You can use soapy water to clean and disinfect the Wooden Cutlery. After washing it thoroughly, sprinkle a layer of hydrogen peroxide on the surface of the Wooden Cutlery Set, then dry it in the sun, and wait until the next use, and then wash it again.
5.Can Wooden Spoons Go in Dishwasher?
The answer is no. The Disposable Wooden Cutlery is made of wood. If the Disposable Wooden Spoons are placed in a high temperature and humid environment for a long time, it is very easy to cause the Reusable Wooden Cutlery to deform and distort, and may eventually break. Therefore, it is best to use warm soapy water when cleaning, and dry it with a towel immediately after cleaning, which can effectively prolong the use time of Disposable Wooden Forks.
6.When Should You Throw Away Wooden Spoons?
Although the Biodegradable Wooden Cutlery has been specially crafted to last a long time, with continued use, the Disposable Wooden Cutlery Set will always breed bacteria and cause your diet to become unhealthy. It's time to replace your Wooden Cutlery if you notice it starts to soften, blacken or even crack. These are signs that the Wooden Cutlery Set has a lot of bacteria.
Shengchang Wood Industry Co., Ltd. is a company specializing in the production of Reusable Wooden Cutlery. We adhere to the corporate philosophy of serving the market, treating people with integrity, and pursuing perfection, constantly learning innovative technologies, equipment and management methods, and striving to produce Disposable Wooden Forks with better quality for our customers to meet the needs of the market and future development. If you are interested in our Biodegradable Wooden Cutlery, welcome to inquire, we will serve you wholeheartedly!